A Coastguard Sikorsky S-61N, EI-SAR, was doing a bit of training over Galway Bay on Sunday last with a small RIB. The winchman was winched up and down a couple of times and the helicopter also did a low fly-by of the promenade at Salthill and I managed to get a few photos.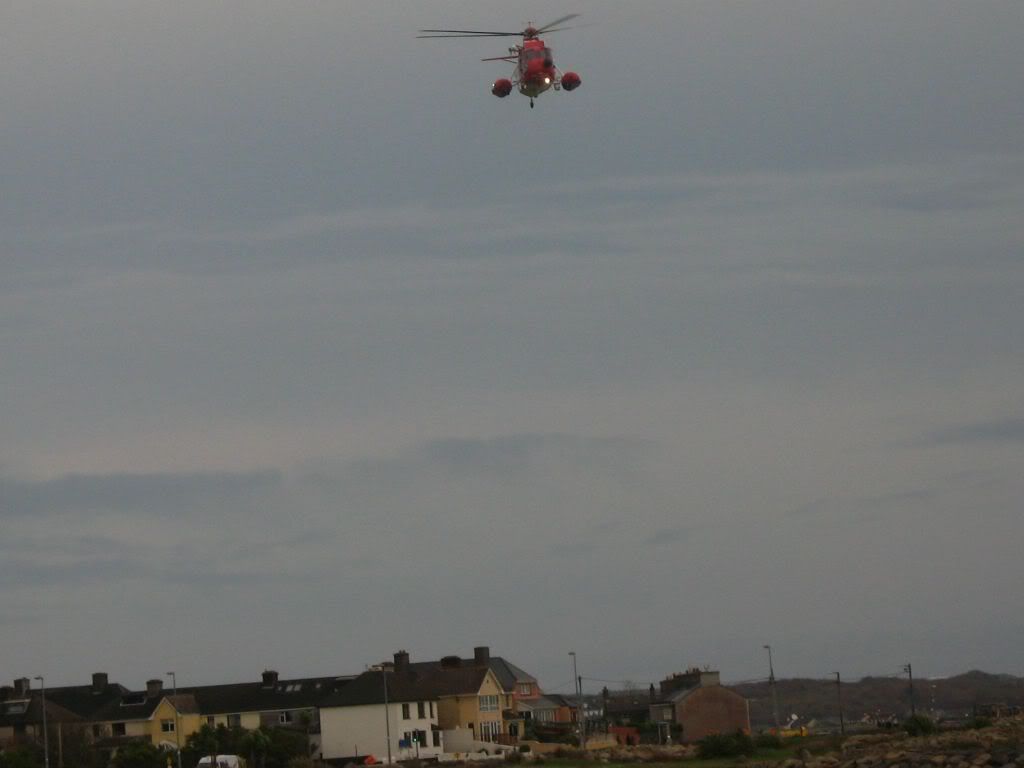 Here the S-61N starts it low run along the Salthill Promenade. This gives you an idea how low they were.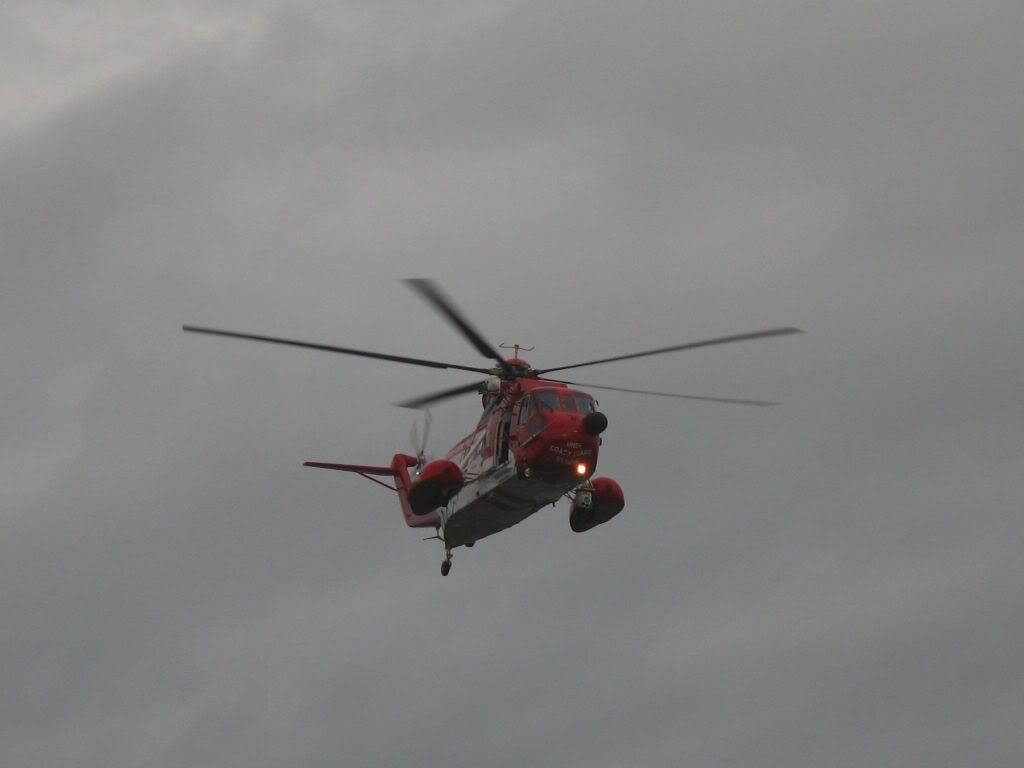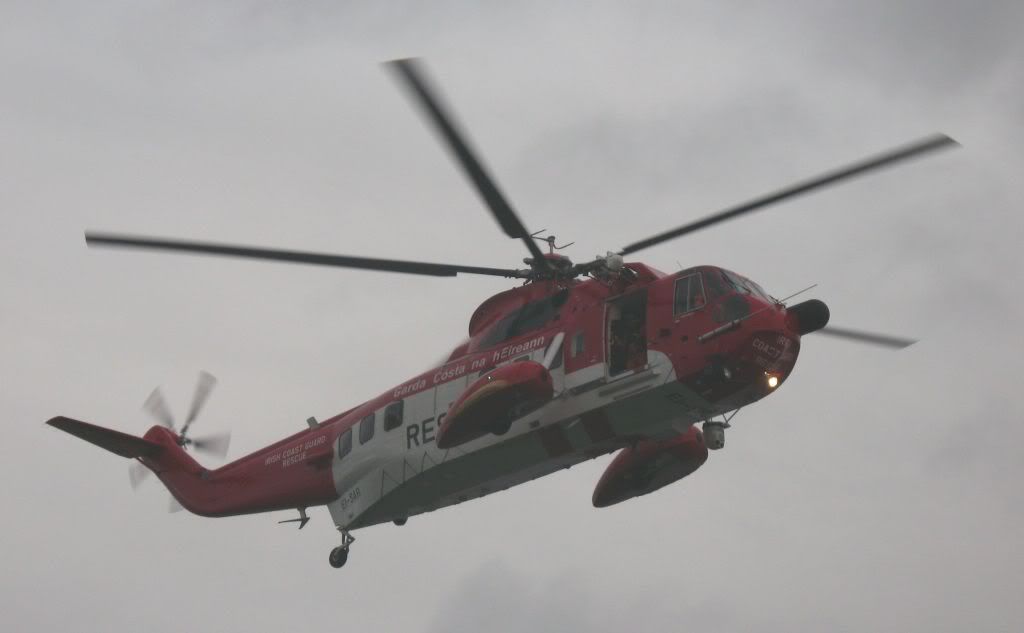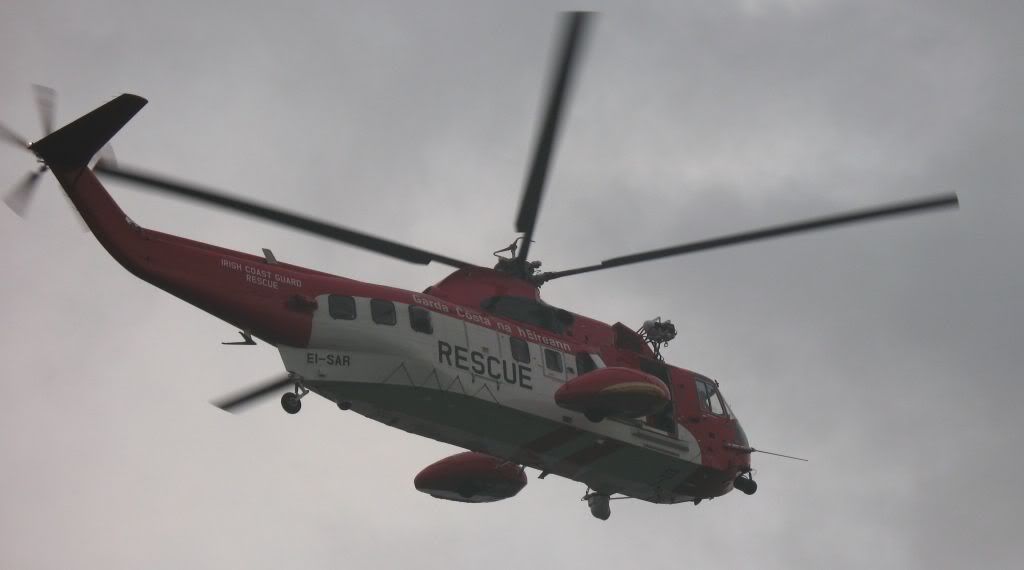 Have a close look at the winch. This is the first time I have seen the S-61N fitted with a dual winch. They seem to have clamped a second, spare winch onto the body of the first. This is probably required under the latest Coastguard contract which saw the Sikorskys undergo a bit of an upgrade.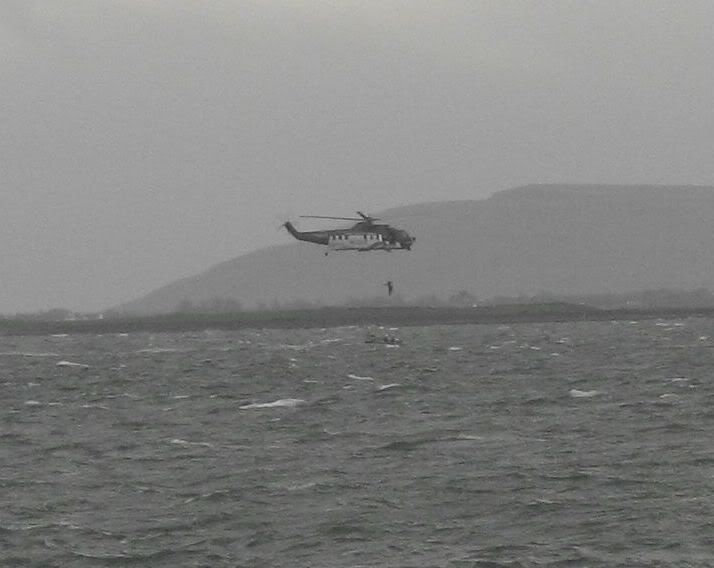 I hit the wrong button on my camera for this shot and it came out in black and white! Not a great shot but you can just about see the winching practice under way. It was fairly windy and the seas were a little rough.
500 Fan.